Ausco Products has an extensive in-house engineering resource spanning a wide scope of disciplines including Electrical, Mechanical and Structural Engineering. Supported by the latest design software Ausco Products engineering staff undertake work scopes incorporating a wide range of systems.
Due to regular exposure to challenging projects, our experience and ability to provide effective solutions constantly increases and evolves.
Ausco has abundant experience applicable to design, modification and re-certification.
For projects such as general fabrication we can either design requirements in-house or provide additional support to the client's engineering teams on a project-by-project basis.
Unlike many fabricators, Ausco gives their clients the option of providing them with the drawings of their requirements, or alternatively clients can make use of Ausco's extensive engineering resource to have them design, or assist with the design of a project's requirements.
Ausco Products operate their own Quality Management System providing clients with the assurance that all of their fabricated components are of the highest standards, supported with comprehensive manufacturing data books including all of the certification and documentation applicable to the product upon request.
CNC Machinery
NEW – 2021 Okuma LB4000EX-II-BMYC – 1500mm 
Okuma LB300-M – 300 diameter x 1000mm length with bar feeder
Okuma LB25 Lathe – 420 diameter x 1000mm length
Okuma LB300 Lathe – 340 diameter x 500mm
Okuma MV55 Machining Centre – 1000 x 550 x 450mm
Okuma MV55 Machining Centre – 1000 x 550 x 450mm
Okuma MC60H Machining Centre – dual 630 x 630mm pallets (X – 880 , Y – 850, Z – 750 )
Okuma MA600HB Machining Centre – dual 630 x 630mm pallets (X – 1000 , Y – 1000, Z – 1000)
Manual Machinery
Stanko 1M63H 3 Metre Lathe – 640 x 3000 with gap removed
2 Metre Lathe – 340 x 2000
Radial Arm Drill – 1 metre arm
Pratt & Whittley Slotter – 6.5" stroke
Manual Mill with digital readout
Automatic Amada Bandsaw – 250 diameter with shuttle vices
Forklift's
Elevated Work Platform (EWP)
Coldsaw
Spark Eroding Capabilities
Vertical Bandsaw
Welding & Fabrication equipment
Painting equipment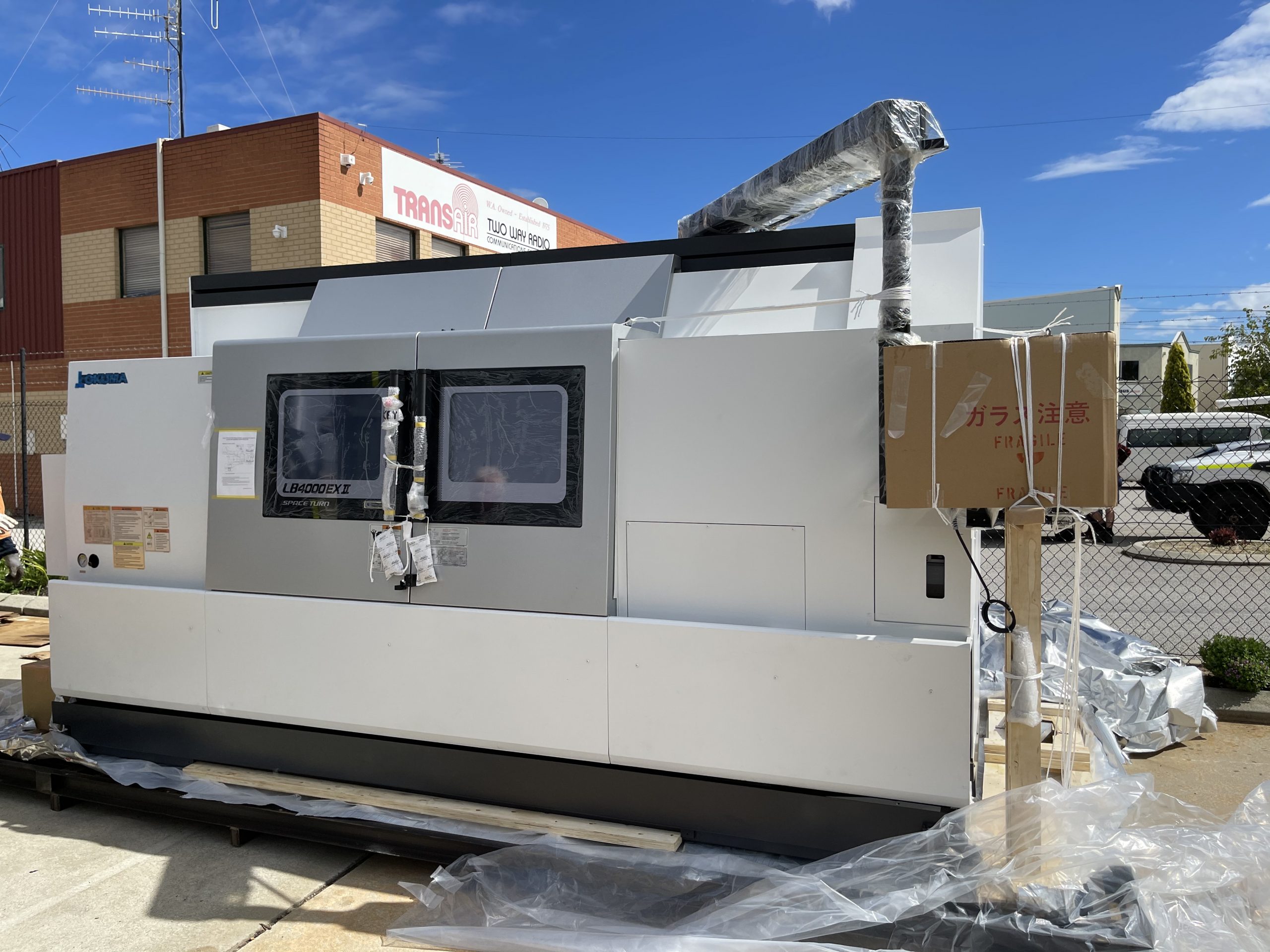 NEW 2021 Okuma LB4000EX-II-BMYCx1500